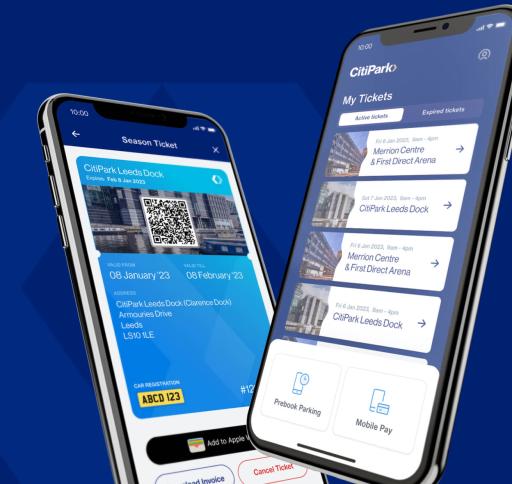 - Digital Season Tickets – Mobile - PayPre-book - Validation set-up
Our in-house developed CitiPark app offers a multi-function, customer focused parking product platform that integrates seamlessly with your nominated parking management system.
Our digital permit and payment system, CitiPass, is designed with multiple permit holders in mind. Through the creation of a commercial account we can place the onus on the business account manager to ensure each individuals information is up to date. They can edit, add or remove as required and maintain payments in line with their agreements.

Our dedicated commercial team are also on hand as main liaison for all permit customers to provide any assistance they may require.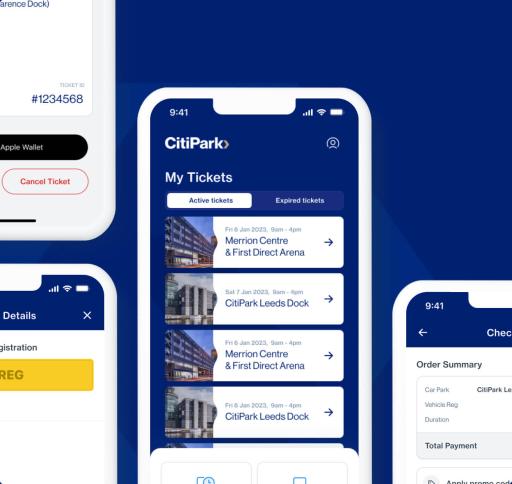 Integration with 3rd Party apps and aggregators
Through our partnerships with some of the UK's largest parking aggregators allows us to drive-up utilization, revenue and general awareness of our car parks, whilst providing multi-channel 3rd party payment options to all customers improving the customer journey even further.
Your parking, on the move
Easily manage your parking with our mobile app.